The Illoura first started as a Dorset Horn Stud in 1937 by Vern Piggott, Allan's grandfather. The Poll Dorset Stud was founded in 1964, followed by the introduction of White Suffolks in 1985.
White Suffolks
In 1985, Illoura obtained their first White Suffolk sire from the University of NSW. They had been experimenting with White Suffolk Sheep because they had observed that despite the Suffolk breed being clearly the best at producing fast growing lean lambs, they could only command about 10% of the prime lamb market because of the dark fibres in the wool.
Their aim was to produce a breed that had all the Suffolk characteristics except for the black face and legs. The Poll Dorset x Suffolk become their nucleus flock. By selecting for weight gain, fat ratio, ease of lambing, lack of colour, short dense down type wool  and clean wool-free faces, a White Suffolk flock was developed.
In April 1986 the Illoura White Suffolk Stud was registered and the demand for White Suffolk rams has been fantastic. Illoura currently mates 1200 White Suffolk stud ewes.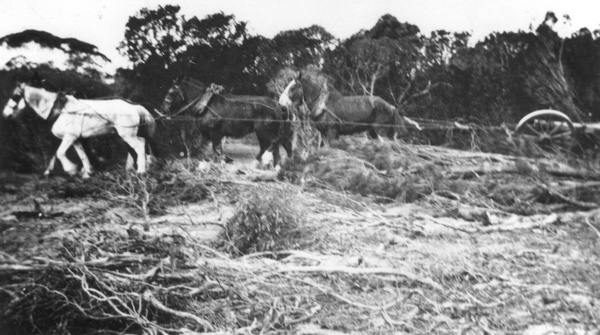 Land clearing in the early days of Illoura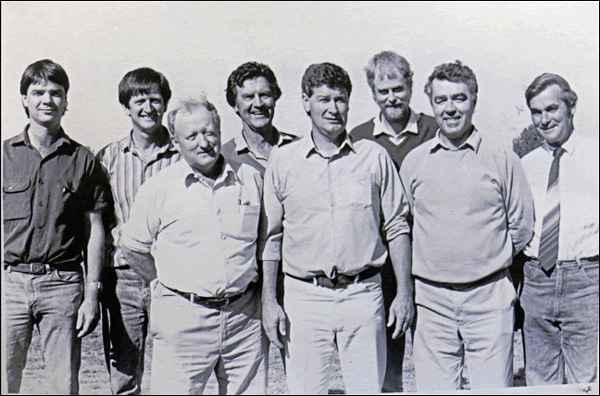 South Australian White Suffolk Federation Breeders