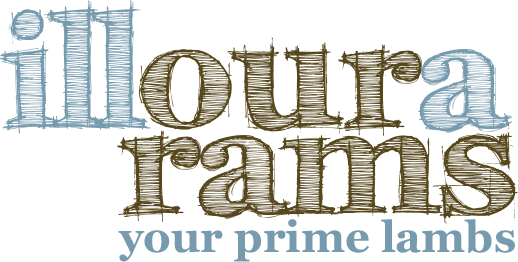 experience
3 generations of the Piggott family breeding prime lamb sires at Illoura for nearly 80 years.
choice
We have one of the largest offerings of white suffolk prime lamb sires in Australia to choose from.
superior genetics
We continue to source the best genetics to produce sheep with better growth rates and muscling to meet the demands of the prime lamb market today and into the future.
quality assured
Illoura rams are OJD MN3 accredited, Brucellosis free, Lambplan tested, paddock reared with a strong Mallee constitution & they've been through a full dipping, drenching & vaccination program.
results
Satisfied repeat customers reap the rewards of using Illoura genetics when selling their lambs at market.
CELEBRATING OVER
75 YEARS OF STUD BREEDING
FLOCK RAM SALE CATALOGUE NOW ONLINE
Can't make our Flock Ram Sale? 
Check it out on Auctions Plus instead...


COVID SAFE SALE - We expect social distancing to still be enforced and will assist by spreading the sheep and people over a large area. COVID friendly catering, handwashing stations and sanitiser will be provided. All people attending the sale will need to list their name and contact details

392 Old Dukes Hwy, Moorlands SA 5301
PO Box 234, Tailem Bend SA 5261