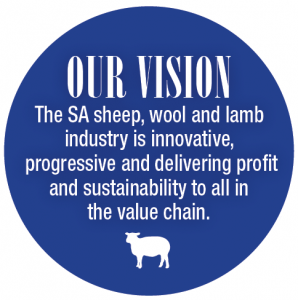 The SA Sheep Industry Blueprint is progressing very well since its successful launch  in April 2016.
The ultimate aim is to increase the value of the SA sheep industry by 20% over 5 years. This doesn't necessarily require increasing ewe numbers by 20%, but there are numerous opportunities across the supply chain to increase efficiencies and reduce costs that will help us to achieve this target.
The launch of the Blueprint has opened numerous doors with organisations willing to invest large amounts of capital in to our industry to help ensure that it remains strong and viable.
There is now well over $4M dollars of contracted new work in SA for sheep industry development which has been facilitated by Blueprint.
This research will help address issues around increasing weaning percentages, new tools to assist with pest and disease control and increased transparency through the supply chain.
The next step is to develop a SA Beef Cattle Industry Blueprint to emulate this work for the SA cattle industry. Details of this work can be found at www.livestocksa.org.au/blueprint